To help you navigate the site easily here are a few tips for when you are ready to place an order:
1. Select your image, then click on the product you would like to order, click on Show All Products to see many other options such as mugs, magnets, keychains, etc. You can also move your mouse to Buy button at the top of the page.
2. You must place your order in the shopping cart BEFORE you can edit it. For items such as the Memory mate or trading cards, you will edit the images, colors, data when you are in the shopping cart phase. (See examples below). Click the color you want, add text, adjust the image size to fit, etc.
3. To order later or to share links to the images - register your email to set up a login account. If you would like to create an album of your favorite images, you can select the images and save them to your Favorites - which is highlighted at the top left side of the screen. Favorites are saved for 30 days. To select the image, place the cursor at the bottom left corner of the image and click. A check mark will appear. Select several images and save them to your Favorites.
Please enjoy the photos and I hope you enjoy my website which features several more products from various select vendors. Below are examples of a Memory mate, Trading Card, and Magazine Cover.
LAX Memory Mate240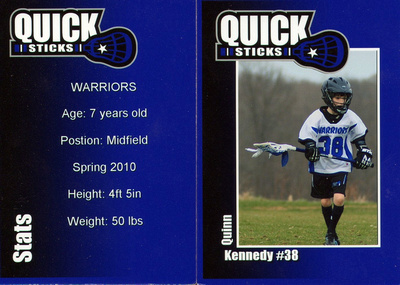 LAX Trading Card239
LAX Magazine Cover241
Regards,
Julia